Easy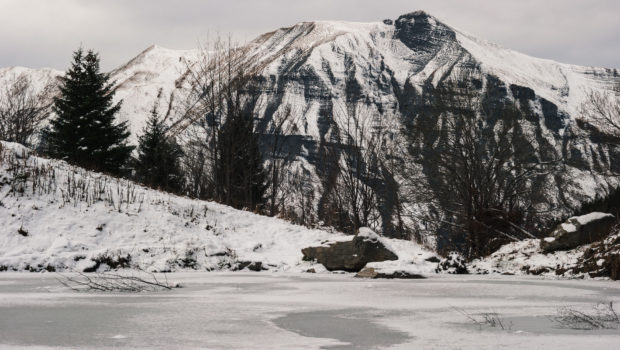 Lac d'Armancette
Located in the heart of the Contamines-Montjoie Nature Reserve, Lac d'Armancette is the subject of a pretty walk, most of which is in the forest. The route follows a path through a spruce forest and follows a small stream that accompanies the walker up to the lake. The route is very well marked and does not present any difficulty. Exceptionally, dogs on a leash are tolerated within the Nature Reserve. Of modest size, the Lac d'Armancette offers a very beautiful panoramic view of Mont Joly and the Dômes de Miage.
Difficulty: Easy
Altitude: 1,673 m
Ascent: 1 hour 15 min
Descent: 0 hour 40 min
Elevation Gain: 470 meters
Round-trip: 5.4 km
Map: IGN 3531 ET
Restrictions : Dogs (NOT on a leash) and gathering prohibited. Bivouac allowed between 7 p.m. and 9 a.m.
Getting There
From Saint-Gervais, go to the village of Les Contamines-Montjoie. In the centre of the village, take the road on the left which leads to the hamlet of la Frasse. Continue until the end of the road and park on the parking lot.
GPS Coordinates (WGS 84) of the Starting Point: 45.823181, 6.735259
Ascent
From the car park, follow the direction of the "Combe d'Armancette" as indicated by the sign. A few meters further, turn right to follow the same direction. The path then enters the forest and rises quite steeply. Further on, at the intersection above the chalet, turn right to continue towards the "Combe d'Armancette". The progression is then made by a few steep turns. Then, after a long straight line climbing regularly, one reaches a fountain and a small oratory.
From there, leave the dead-end path on the left and continue towards the Combe d'Armancette. The trail flattens a little and then rises a little to reach a chalet. Once you reach a new intersection, turn left towards "Lac d'Armancette" as mentioned by the sign. The progression continues in the woods and finally reaches the Combe d'Armancette, offering magnificent views of the Aiguille de la Bérangère. Ignore the "Closed path, danger" sign and proceed to the lake a few meters away after a last climb.
Descent
Take the same route as described above.

Photos of the Lac d'Armancette
Route
Download the route (KML) Download the route (GPX)
This post is also available in Français