Best Hikes in the Aiguilles Rouges
---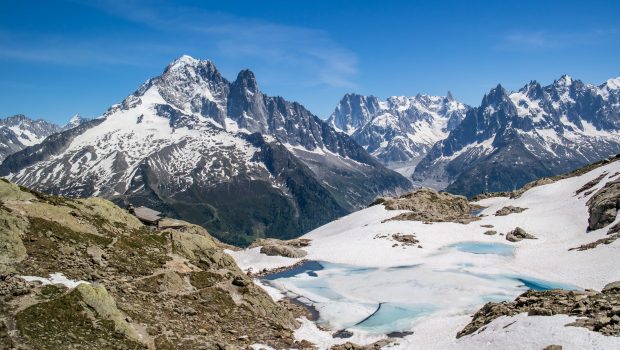 A special colour
The Aiguilles Rouges are a massif in Haute-Savoie overlooking the Chamonix valley. One of the main characteristics of the massif is the colour of the rocks that make up its mountains. The mountains are "red" due to the oxidation state of the gneiss iron.
Splendid landscapes
The landscapes offered within the Aiguilles Rouges are among the most beautiful in the Alps and cannot be described in a few sentences. In 1974, the Aiguilles Rouges nature reserve was created. It covers an area of about 3.2 hectares and has a well-preserved biodiversity. Hiking in the massif is an experience that undoubtedly goes beyond the simple context of physical activity. Indeed, the massif is a place conducive to the rediscovery of the senses and introspection.
Outstanding hikes
Among the hikes that I highly recommend, I can recommend Lac Blanc (2352 m) whose location offers magnificent views of the Mont-Blanc Massif. Further west, the massif is also marked by Lac Cornu (2276 m) and Lacs Noirs (2540 m), le Brévent or Aiguillette des Houches (2285 m) just above Parc de Merlet. For hikers thirsting for exceptional excursions, the crossing of the Balcon Sud from Col des Montets to the village of Les Houches also remains an unforgettable experience!
In this regard, you will find below a selection of hiking routes that I have been able to do in the Aiguilles Rouges. Each hiking itinerary is carefully documented with a description, a trail and photos. Feel free to send us your comments or remarks by email or at the bottom of the corresponding articles