Intermediate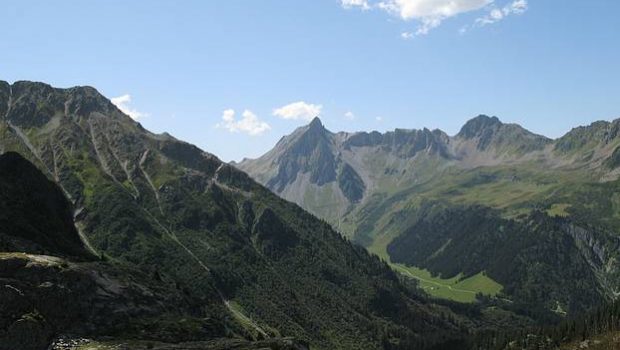 Tré-la-Tête Glacier
Located in the heart of Les Contamines Nature Reserve, Tré-La-Tête Glacier offers all hikers a feeling of elevation towards the highest peaks. Surrounded by several summits seeming impossible to climb, Tré-La-Tête Glacier constitutes a must-see. The route follows a bucolic trail to the Refuge de Tré-La-Tête, passing by the remarkable Claudius-Bernard road and its beautiful viewpoint on the Mont Joly.

Difficulty: Intermediate
Altitude: 2,096 m
Ascent: 2 hours 20 min
Descent: 1 hour 40 min
Elevation Gain: 1090 meters
Round-trip: 11.9 km
Map: IGN 3531 ET
Restrictions : Dogs on a leash tolerated. Gathering prohibited. Bivouac allowed between 7 p.m. and 9 a.m.
Getting There
Get to the village of Les Contamines. At the end of the village, cross the bridge over the Torrent d'Armancette, and follow the signs "Parking Tré-La-Tête. " The car park of Le Cugnon is located on the left of the road, just before the end sign of Les Contamines.
GPS Coordinates (WGS 84) of the Starting Point: 45.809629, 6.727951
Ascent
From the car park, take the paved road to the right of the houses along the wood. At the intersection, take the "Refuge de Tré-La-Tête" trail highlighted by the wide sign of the Nature Reserve. Shortly after, turn left to let the path on the right that is steeper and less pleasant. After several switchbacks, follow the direction of the refuge by the Claudius-Bernard track. The ascent is flatter over the switchbacks. After passing a small shelter in the forest and two following switchbacks, the refuge is reached after the short crossing below the Grande Roche de Tré-La-Tête. From there, take the road that rises on a grassy mound; The pathway will go down slightly to go up frankly on a second mound, indicated by a sign with the mention, "Glacier de Tré-La-Tête. " Further on, you reach a first lookout overlooking the majestic glacier. Go down towards the glacier on a narrow path made of stones, and continue until a second belvedere. The pursuit of this trail requires another equipment since you arrive on Tré-La-Tête Glacier. I strongly advise beginners not to go any further than that.
Descent
Return to the Refuge de Tré-La-Tête and take the Claudius Bernard trail. Just before the Torrent du Nant des Tours take the alternative route that turns left towards the car park of Le Cugnon. ; This itinerary (in pink on the map) is the one left at the start of the walk.

Photos of Tré-la-Tête Glacier
Route
Download the route (KML) Download the route (GPX)
This post is also available in Français