Easy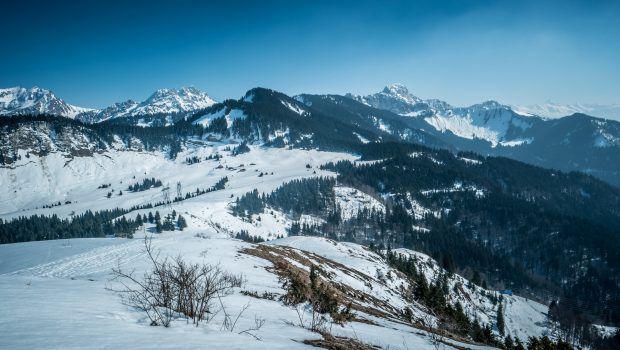 Pointe des Jottis
Located in the Chablais Massif close to Hirmentaz ski resort, Pointe des Jottis is an enjoyable walk for training at the beginning of the season.
Taking the trail part of the "Tour des Crêtes de Bellevaux," the route is very easy, with a first part in the forest, then a long, relatively flat passage in Jottis's pasture, and finally a short steep climb to reach the summit.
In clear weather, the mountain offers a splendid view of Lake Geneva as well as the peaks of the Chablais Massif such as Roc d'Enfer and Pointe de Chalune.
Difficulty: Easy
Altitude: 1,548 m
Ascent: 1 hour 20 min
Descent: 1 hour 00 min
Elevation Gain: 520 meters
Round-trip: 7.0 km
Map: IGN 3429 ET
Getting There
Go to Mégevette just after the village of Onnion. At the intersection at "Chauméty" at the end of the long straight line (just before the road turns slightly to the right), turn right to take the small road that climbs to "Le Châtelet." Follow this road to its terminus.
GPS Coordinates (WGS 84) of the Starting Point: 46.217190, 6.510175
Ascent
From the hamlet of Châtelet, continue along the paved road and take the path that goes right into the forest towards the Jottis. After a steady climb, one reaches the hamlet of Les Jottis in about twenty minutes.
Continue on the flat path in Jottis's pasture. This pathway bypasses a chalet a little further and rises slightly.
As one approaches the Combe de la Bray, the trail descends along Pointe des Jottis on the left.
Just before the electric pylon visible at a hundred meters, take the small path on the left to reach the summit. The climb is steeper on grassy terrain. The summit materialized by a white cross is reached soon after.
Descent
Take the same path as described above.
Photos of Pointe des Jottis
Route
Download the route (KML) Download the route (GPX)
This post is also available in Français