Very Easy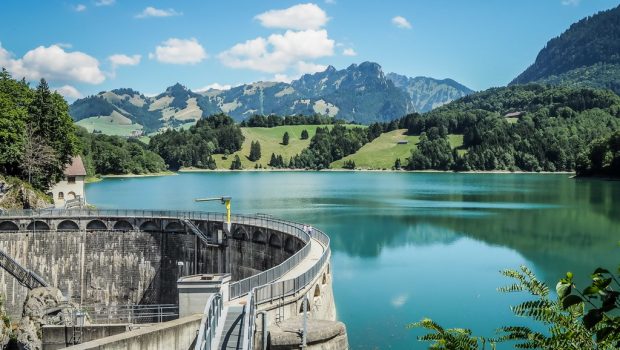 Gorges de la Jogne
Let's have a little excursion to the Canton of Fribourg for a typical family hike: the Gorges de la Jogne. The itinerary, following against the current the eponymous river, is accessible, playful and full of surprises for the whole family since many tunnels and footbridges accompany the way. The track is shady for the most part and allows observing the local fauna and flora. The outlook from the dam on Lac de Montsalvens and Dents Vertes is unforgettable and invites to a deserved break. The itinerary is closed in winter or after violent thunderstorms since it can become very slippery, especially in the final ascent just before the dam.

Difficulty: Very Easy
Altitude: 801 m
Ascent: 1 hour 10 min
Descent: 1 hour 10 min
Elevation Gain: 300 meters
Round-trip: 4.2 km
Getting There
From Bulle, follow the direction of Charmey and Châtel-sur-Montsalvens. After leaving the village of Broc, turn right on a little forest path and park at the end of that road. For people traveling by public transport, get off at "Broc, le Home" stop located 150 meters away from the forest path.
GPS Coordinates (WGS 84) of the Starting Point: 46.604656,7.114089
Ascent
Follow the pathway along the Jogne River by crossing the numerous footbridges and tunnels all along the track. The only real difficulty is the steep rise just before the dam.
Descent
Take the same path as previously described. It's possible to continue to Châtel-sur-Montsalvens to take the bus at "Châtel-sur-Montsalvens, Rest." stop. For those who want a longer excursion, it's also feasible to go the "Charmey, télécabine" stop by following the "Tour du Lac" path. Hence, add 5.3 km, to wit, 1:30 hour to reach the bus stop.
Photos of the Gorges de la Jogne
Route
Download the paper route (PDF) Download the route (KML) Download the route (GPX)
This post is also available in Français