Intermediate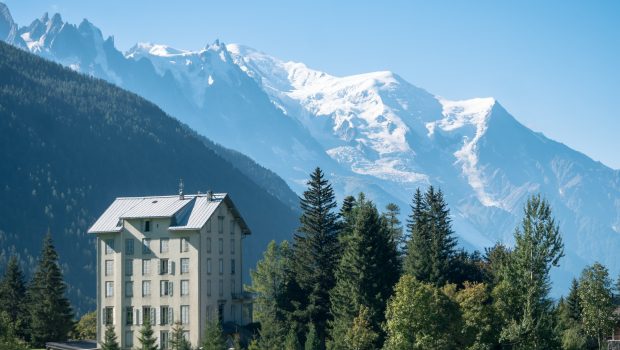 Montagne de Peclerey
Located between Glacier du Tour and Glacier d'Argentière, Montagne du Peclerey is a superb panoramic viewpoint on the Aiguilles Rouges Massif and Chamonix's Grand Balcon Nord. Without any difficulties, the itinerary describes a loop from which one can admire Glacier du Tour in the first part of the ascent, and Chamonix Valley once arrived at the Tête du Grand Chantet, the highest point of Montagne du Peclerey.

Difficulty: Intermediate
Altitude: 1,967 m at the Tête du Grand Chantet
Ascent: 1 hour 50 min
Descent: 1 hour 20 min
Elevation Gain: 630 meters
Round-trip: 6.7 km
Map: IGN 3630 OT
Getting There
From Chamonix, reach Argentière village. Coming out of it, turn right to take the little road descending in the direction of Montroc and Le Tour. Follow the direction of the Planet hamlet and, at the crossroads just after the small tunnel under the railway, turn right to reach the hamlet. Park in the small car park along the meadow.
GPS Coordinates (WGS 84) of the Starting Point: 45.989697, 6.933557
Ascent
From the car park, follow the direction of Le Tour as mentioned on the sign. After a dozen minutes and a second crossroads, turn left to continue to follow the direction of Le Tour. The path will slightly descend to approach Le Tour further down. At a third crossroads, continue to follow Le Tour (and leave on the right the road indicated by the sign with the mention "Le Peclerey 1 hour 45" and the beacon 57) to eventually, after a few hundred meters further, turn right to take the path going in the direction of "Le Peclerey." The track describes zigzags and goes up into the forest and gradually offers great views on Glacier du Tour. Farther, the path reaches a shelter made of stones at the top of Montagne du Peclerey, on the Tête du Grand Chantet. The viewpoint offers a splendid panorama on the Aiguilles Rouges.
Descent
Continue the path in front of Mont Blanc; it will describe a succession of tight descending zigzags with a lovely outlook on Argentière. After a few dozen minutes, the path reaches Grand Chantet's forest. Follow the direction of the Planet to get to the car park.

Photos of Montagne de Peclerey
Route
Download the route (KML) Download the route (GPX)
This post is also available in Français