Intermediate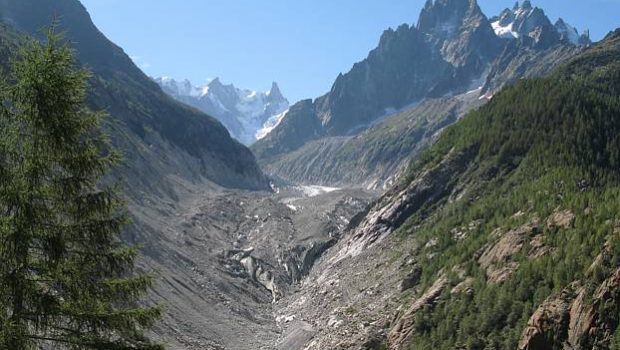 Tête des Prapators
Situated at the end of the Grand Balcon Nord, Tête des Prapators, a hill of moderate difficulty, allows the hiker to discover one of the most prestigious areas of the Chamonix Valley: the Mer de Glace.
Stuck between Aiguille des Grands Montets, Aiguille des Grands Charmoz and the Drus, Tête des Prapators undoubtedly offers one of the most beautiful views over the summits of more than 3000 meters of the valley.
Without difficulty, the itinerary describes a loop passing successively through the "Buvette du Chapeau," Tête des Prapators and Montagne du Pendant.

Difficulty: Intermediate
Altitude: 1,844 m
Route: 3 hours 00 min
Elevation Gain: 830 meters
Round-trip: 6.1 km
Map: IGN 3630 OT
Getting There
From Chamonix, reach the hamlet of Le Lavancher located just before the avalanche barrier of the Pendant. Come to park at the terminus of the road marked by a fence.
GPS Coordinates (WGS 84) of the Starting Point: 45.954156, 6.905427
Route Description
From the terminus of the road, follow the path marked "Le Chapeau." Not very steep, this pathway brings gently to the "Buvette du Chapeau."
Continue towards the "Point de vue de la Mer de Glace," located five minutes from the "Buvette du Chapeau," which will allow you to admire better the Mer de Glace and its stigmas left by global warming.
Turn back, and turn right onto the trail going towards the "Prapators par sentier escarpé. " this pathway ascends more steeply in switchbacks in the Combe du Torrent du Chapeau.
After passing a concrete infrastructure, the road will rise a little more to get to a small scale (resembling a staircase) very easy to climb, as well as the summit a few minutes away.
From Tête des Prapators continue the pathway descending into the wood and reaching Montagne de la Pendant.
At the intersection, turn left towards the Lavancher.
In the forest, after a steep descent, take on the left the narrow path unmarked, marked with a trace of white paint on a tree.
Follow these signs that lead to the starting point and then to the Lavancher car park.

Photos of Tête des Prapators
Route
Download the route (KML) Download the route (GPX)
This post is also available in Français