Easy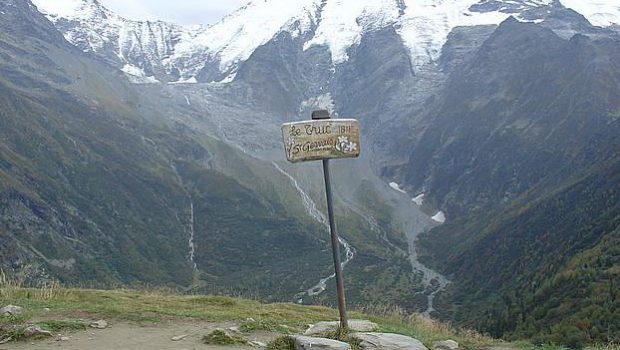 Chalets du Truc
The Chalets du Truc is an easy walk from Les Contamines-Montjoie, facing Mont Joly, with a breathtaking view of Dômes de Miage, the Col du Tricot and Aiguille de Bionnassay.
This outing is accessible to all, because without any technical difficulty and no exposed passage; Only the steepness of the forest track at the beginning can put off some. "Truc" means "peak" or "mountain."

Difficulty: Easy
Altitude: 1,811 m at Mont Truc
Ascent: 1 hour 30 min
Descent: 1 hour 00 min
Elevation Gain: 530 meters
Round-trip: 5.7 km
Map: IGN 3531 ET
Restrictions : Dogs (NOT on a leash) and gathering prohibited. Bivouac allowed between 7 p.m. and 9 a.m.
Getting There
From Saint-Gervais, go towards Les Contamines-Montjoie. In the center of the village, take the road on the left that leads to the hamlet of the Frasse. Continue to the terminus of the road and park in the parking lot.
GPS Coordinates (WGS 84) of the Starting Point: 45.822967, 6.736516
Ascent
From the hamlet of La Frasse, follow the itinerary of the Chalets du Truc, leaving on the right the path going to the Lac d'Armancette.
The ascent is steep until you reach a junction that invites you to leave the road to take a little track on the right that goes into the forest.
After a short climb in the middle of the roots, you arrive at the passable track, and after a left turn, you get to the mountain pasture of the Chalets du Truc.
Continue the trail around the chalets towards the Chalets de Miage; After a small oratory, take on the left the path that winds towards the Truc.
A magnificent belvedere allows you to admire the snowy slopes of the Miage, Mont Joly, and 300 m below, the Chalets de Miage.
Descent
Take the same path as described above.

Photos of Chalets du Truc
Route
Download the route (KML) Download the route (GPX)
This post is also available in Français