Easy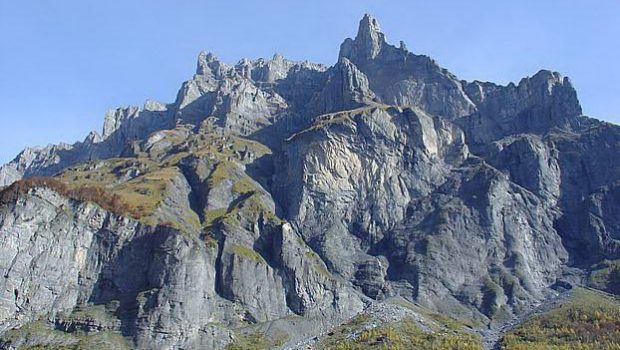 Published on 2 November 2006 | by Pierre-Alexandre
0
Sixt Fer à Cheval
Sixt Fer à Cheval is an immense corrie of 2 km in diameter delimited by imposing limestone cliffs from which spring many waterfalls. There are twelve in the summer, but it is in fact about thirty of these waterfalls that one can admire in the spring when the snow melts.
The Fer à Cheval is a nature reserve, and it is not uncommon to discover, clinging to the vertiginous cliffs, several ibexes, and lower in the stones, marmots that warm themselves in the sun.
The impressive Massif of Tenneverge (2989 m) dominates us during the greater part of the itinerary.
The walk is easy; The only difficulty is the steep climb over a hundred meters to reach Le Bout du Monde. But you can indeed stop before as the beauty of the landscape is already sumptuous throughout the journey. Be careful: depending on the season, fording the numerous streams is not always easy. Take spare socks in case.

Difficulty: Easy
Altitude: 1,222 m at the Bout du Monde
Route: 3 hours 30 min
Elevation Gain: 250 meters
Round-trip: 8.8 km
Map: IGN 3530 ET
Restrictions : Dogs (even on a leash), bivouac, and gathering prohibited
Getting There
From Samoëns, take the D967 road towards Sixt. The corrie of Fer à Cheval is about 6 km from the exit of Sixt. Park on the wide paid car park at the entrance of the nature reserve.
GPS Coordinates (WGS 84) of the Starting Point : 46.078168, 6.840661
Ascent
From the car park take the signposted trail that starts to the right of the Chalet de la Réserve. After about ten minutes and a small steep passage, you emerge to the left on a little pond where you can discover the trout that populate it.
Proceed into the forest, and climb over a wooden bridge to get to the Chalet du Prazon along the Giffre. Continue towards the bottom of the combe leaving on the left the road that leads to the Refuge de la Vogealle. Notice to the right in front of the cottage the small bridge that you'll have to take for the return journey.
After about twenty minutes, the bottom of the valley is reached.
Descent
Turn back and start the return journey by following the same road to the Chalet du Prazon. Take on the left the small wooden bridge that allows reaching the parking lot and the Chalet de la Réserve along the Giffre on the other bank.

Route

Download the KML file of the hike
Photos of Sixt Fer à Cheval
This post is also available in

Français