Very Easy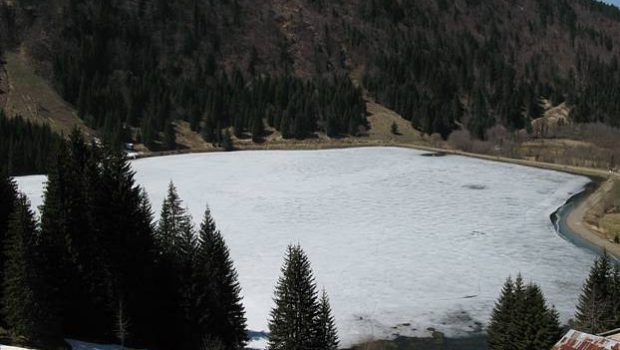 Lac des Plagnes
Lac des Plagnes can be the object of a beautiful family walk in the Valley of Abondance. Very popular with fishers in summer, its banks are accessible by a small path that makes a loop and allows admiring the surrounding landscape.
As you continue the trail towards the Refuge des Tinderets, you reach the place called "Cubourré," magnificent site at the foot of Pointe d'Ardens.
Note a rather steep pathway that allows following and reaching the waterfall that empties into the lake.

Difficulty: Very Easy
Altitude: 1,181 m
Route: 0 hour 20 min to walk around the lake
Elevation Gain: 130 meters
Round-trip: 2.4 km
Map: IGN 3528 ET
Getting There
Reach the village of Abondance and follow the direction of Lac des Plagnes. Park in the parking lot to the left of the lake.
GPS Coordinates (WGS 84) of the Starting Point: 46.248820, 6.754352
Route Description
No description this time as the path is obvious.
Note that the lake is also the starting point of the stroll of the Lac de Tavaneuse via Pointe d'Ardens.

Photos of the Lac des Plagnes
Route
Download the route (KML) Download the route (GPX)
This post is also available in Français