Intermediate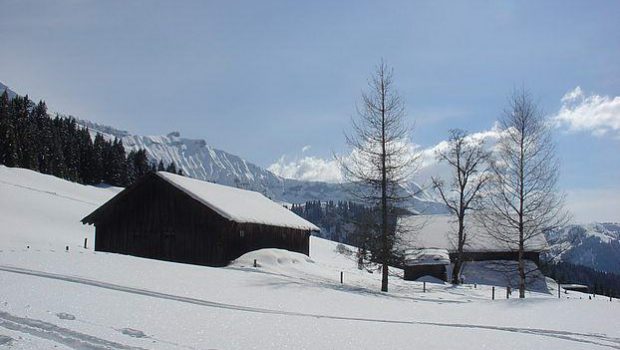 Bois d'Hermance and La Coule
The Bois d'Hermance, located on the heights of Megève, is the object of a beautiful winter hike. Intended for hikers who have already practiced snowshoeing, this intermediate itinerary leads under the slopes of Mont Joly after passing through a pretty coniferous forest.




Difficulty: Intermediate
Altitude: 1,827 m
Ascent: 2 hours 00 min
Descent: 1 hour 00 min
Elevation Gain: 400 meters
Round-trip: 5.3 km
Map: IGN 3531 OT
Getting There
The trail starts at the place called "Le Planay" above Megève. The road is often closed in the winter: in this case, it is possible to park after the last chalets.
GPS Coordinates (WGS 84) of the Starting Point : 45.831067, 6.659655
Ascent
Take the pathway on the left after the Chalets du Planay in the direction of Hermance. The trail, flat at first, gets steep quite quickly to reach the Chalets de la Coule that you bypass by the left. Continue towards the Bois d'Hermance by crossing the stream.
Take the left track facing the slope and do not follow the footpath along the creek. The footway marked "C" runs between the pines and is sometimes difficult to follow: rely then on the sign indicating "Mont-Joly" marked with a "C." After a short climb, the path leaves the forest, and you reach Mont Joly's ski lift. The Chalets d'Hermance are in sight, at the foot of Mont-Joly.
Descent
Take the same route as described above.




Photos of Bois d'Hermance and La Coule
Route
Download the route (KML) Download the route (GPX)
This post is also available in Français