Easy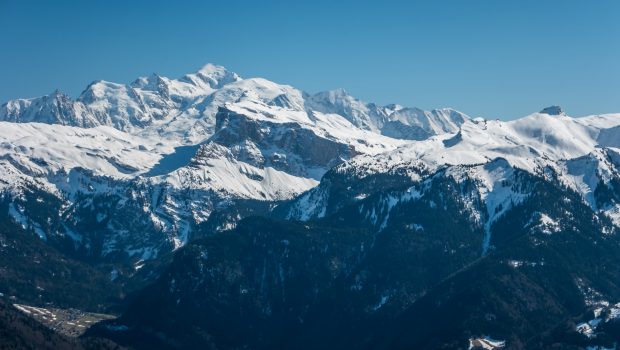 La Bourgeoise and the Col de Joux Plane
Nestled in the Samoëns valley and overlooking the Col de Joux Plane, La Bourgeoise can be the subject of a short family walk both in winter with snowshoes and in summer. The toponym "Bourgeoise" would probably come from an owner named "Bourgeois"1. Easy to access, the route, which describes a loop, initially leads to La Bourgeoise, recognizable by La Croix de Mapellet fixed at the top. It offers a very nice panoramic view of all the massifs of Haute-Savoie, especially the peaks of the Giffre Massif, such as Tête de Bostan. In a second step, the route descends to reach the Lake and Col de Joux Plane before returning to the starting point.
Difficulty: Easy
Altitude: 1,770 m for La Bourgeoise, 1,690 m for the Col de Joux Plane
Route: 1 hour 30 min
Elevation Gain: 260 meters
Round-trip: 6,0 km
Map: IGN 3530 ET
Getting There
From Samoëns, take the direction of Col de Joux Plane. Follow the road almost to the top of the pass. The start of the hike is located on the right of the road at the contour line 1629 m. A small clearance allows parking for five or six cars; beyond, it is necessary to continue and to park at Col de Joux Plane.
GPS Coordinates (WGS 84) of the Starting Point: 46.123940, 6.711144
Route Description
At the 1629 m contour line, take the path rising quite clearly to the right of the road. The footpath is marked by orange circles on stakes. After this short steep climb, the trail becomes quite regular. When you reach the Chalets de Mapellet, take the left path to La Bourgeoise. You then pass a crossroads with the path leading to the Pointe de Chamossière. The summit is won after a last effort where you will contemplate the very pretty panorama offered to the hiker.
Then, go down to the above-mentioned crossing and follow the path along the slope of the Pointe de Chamossière (to the right of the path taken at the beginning) until you reach the resort of Joux Plane. Once at the resort, continue on the pedestrian path along the lake to reach the Col de Joux Plane just opposite. The said pass is reached without difficulty after a short steep passage after going around the lake. Then go down again by continuing to follow the pedestrian path, then take the road to reach the car park.
Photos of La Bourgeoise and the Col de Joux Plane
Route
Download the route (KML) Download the route (GPX)
Buord, Jean-Philippe. Origine des noms des montagnes de la Haute-Savoie. Annecy : Color Verba Edition, 2015, p.86 ↵
This post is also available in Français