Very Easy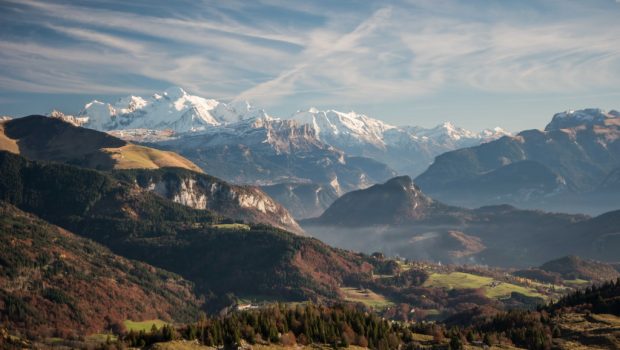 Pointe de Miribel
Located in the Vallée Verte, in the heart of the Chablais Massif, Pointe de Miribel remains an ideal objective for the beginner or for training at the beginning of the season. Very easy to reach, the summit offers a magnificent panorama on alpine pastures and peaks of the Mont Blanc, Bornes, and Jura Massif. It was during my pasture walks with my school in the early 2000s that the passion for hiking came to me.
It's also possible to take an alternative route for the ascent, especially in winter when the road to Ajon is closed. The start is at Plaine-Joux's cross-country skiing center. The elevation gain is more important, but on a beautiful sunny day, the view is unforgettable.



Difficulty: Very Easy
Altitude: 1,581 m
Ascent: 0 hour 30 min via Ajon / 0 h 50 via the alternative route
Descent: 0 hour 20 min via Ajon / 0 h 40 via the alternative route
Elevation Gain: 170 meters via Ajon / 350 meters via the alternative route
Round-trip: 2.5 km via Ajon / 6.6 km via the alternative route km
Map: IGN 3429 ET
Getting There
The departure is located at the Chalets d'Ajon (1428 m) 30 km away from the east of Annemasse. In Bogève, turn left towards Plaine-Joux and park at Les Chalets d'Ajon.
GPS Coordinates (WGS 84) of the Starting Point: 46.205112, 6.472886
Ascent
From the Chalets d'Ajon, the trail leads to the slope of Pointe de Miribel whose summit is visible from the parking lot. After having passed a few crosses, the road becomes rockier as it reaches the top. From there, the view of the mountains is spectacular.
Alternative Route
From Plaine-Joux's cross-country skiing center, follow the road that goes down and take the pathway up the slope when the road describes a right turn. this pathway leads very quickly to the Chalets de la Tornerie. Continue to arrive at Les Fangles then the path of the ascent passing by Ajon.
Descent
Take the same path as described above.



Photos of Pointe de Miribel
Route
Download the route (KML) Download the route (GPX)
This post is also available in Français