Places I Like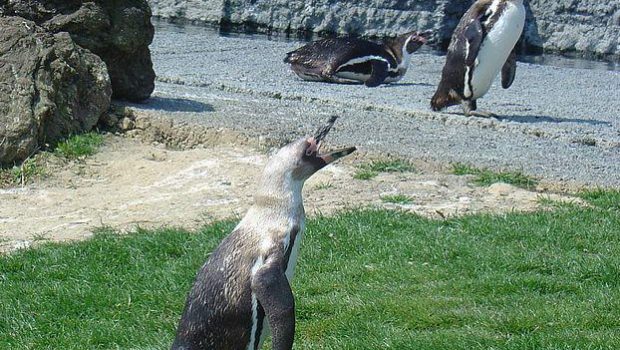 Parc des Oiseaux (Villars-les-Dombes)
The Parc des Oiseaux, located in Villars-les-Dombes, 30 minutes from Lyon by the A46 motorway exit "Les Echets" (15 minutes) or 1 hour 30 min from Geneva and Annecy by the A40 motorway exit "Pont d'Ain" (30 minutes), remains a place of wildlife of a rare quality.
A large number of readily observable birds are discovered all along a route in the middle of the ponds, large aviaries harboring the most exotic birds.
The park has many restaurants. It is also possible to picnic in various well-arranged places, in the middle of the fauna.
A vast playground allows children to finish this day that they will not forget.
In summer, do not forget to bring caps, sunglasses, and sunscreen as parts of the park are insolated.
All photos on this page were made on April 19, 2003, with a compact camera (no telephoto lens). The approach is therefore very natural, and this proximity allows observing these different birds as close as possible.
More information on the park website: http://www.parcdesoiseaux.com/en/index.php

Photos of Parc des Oiseaux (Villars-les-Dombes)
This post is also available in Français