Easy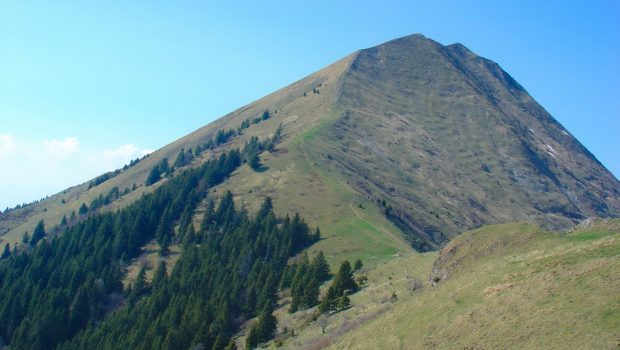 Published on 21 April 2007 | by Pierre-Alexandre
0
The Môle
The Môle is one of the greatest classics of the region that allows discovering a 360 ° panorama on all the surrounding massifs, notably the nearby Bornes, but also the Giffre and the Chablais Massif. If you're too tired to climb the mountain, the Petit Mole constitutes a great spot to observe the encircling peaks.

Difficulty: Easy
Altitude: 1,863 m
Ascent: 2 hours 00 min
Descent: 1 hour 00 min
Elevation Gain: 690 meters
Round-trip: 8.9 km
Map: IGN 3429 ET
Getting There
From Annemasse, take the direction of Taninges to La Tour. Turn right to St-Jean de Tholomé. Continue towards Bovère and pass through the hamlets of Chez Baron, Vers Chateau, Chez Folliex, until the end of the road that ends at the refreshment bar.
GPS Coordinates (WGS 84) of the Starting Point : 46.099143, 6.438364
Ascent
Take the path on the left located after the snack bar and follow it through the forest until you reach a flat portion that reveals the Valley of the Arve. Continue the trail that is getting steeper until the Petit Môle. From here stands a magnificent view of all the surrounding peaks. Continue the well-traced walkway that rises in the direction of the ridge. The track quickly becomes steeper. Win the cross at the top of the Môle that allows you to observe the Mont Blanc, Chablais, and Bornes Massif; Be careful not to be dazzled by the altitude: the place is exposed and the north slope very steep. The actual summit of the Mole is located at the IGN geographic stone (1,863 m): to get there, take the left footpath at the sign just before the cross.
Descent
You can descend by the same route or continue the path describing a loop (traced in green on the map IGN), passing through some undergrowth and bringing back to the Petit Môle. By this way, the descent is quite steep at first.

Route

Download the KML file of the hike
Photos of the Môle
This post is also available in

Français